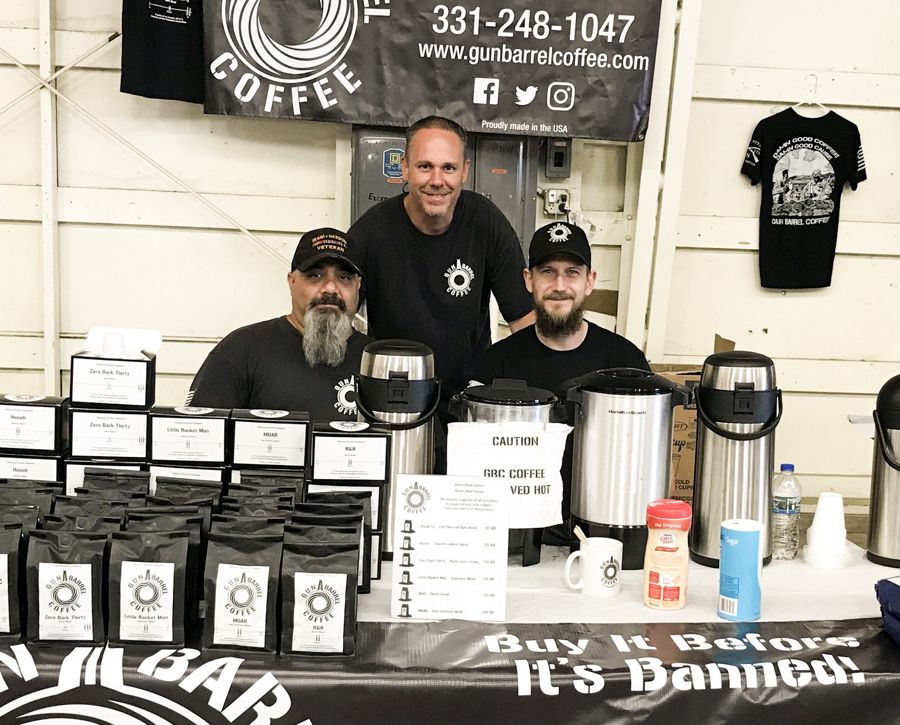 We are the Gun Barrel Coffee Inc team. Sal and Brian have been life long friends and Michael joined our team. Sal is a U.S. Army Veteran of Iraq and Brian and Michael are civilians. We are united by the love of coffee, guns, freedom and America.
What started as a hobby has turned into a high quality home roasted coffee enjoyed by family, friends and now the public.
We are proud to donate a portion of our proceeds to the organizations who support those who serve, those who protect and the defenders of our rights and freedom.